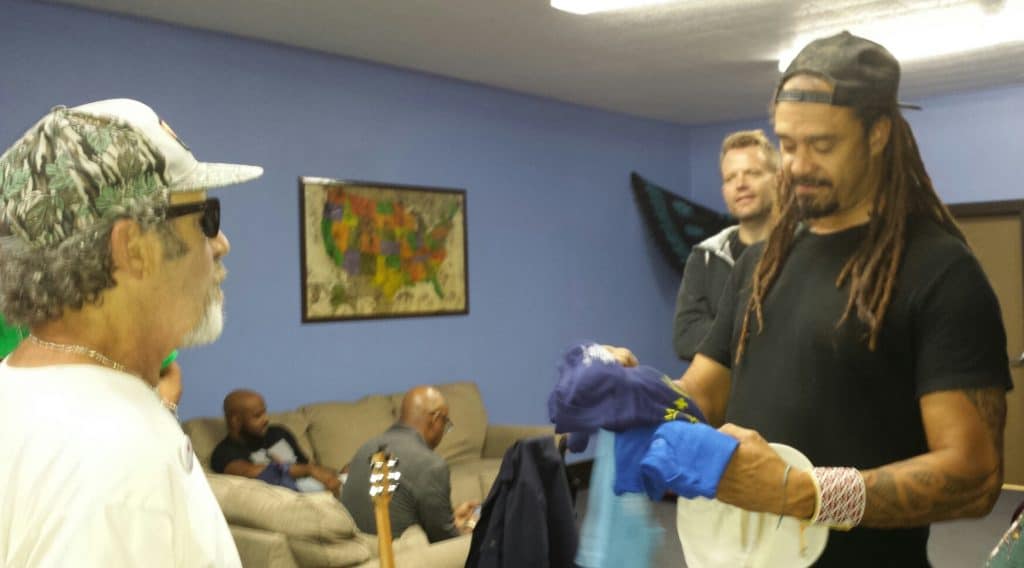 Perigot Park and Clemence Baseball Field were the setting for the 2 day Funk 'N' Reggae Festival, featuring Michael Franti and Don Carlos, this past Saturday and Sunday (pictured above l-r: Georgia Willits, City of Blue Lake; Mandy Mager, City Manager-City of Blue Lake; Michael Franti; Marvin Samuels, Blue Lake Chamber President; Laurie Sexton, Blue Lake Chamber; Summer Daugherty, City of Blue Lake Council Member).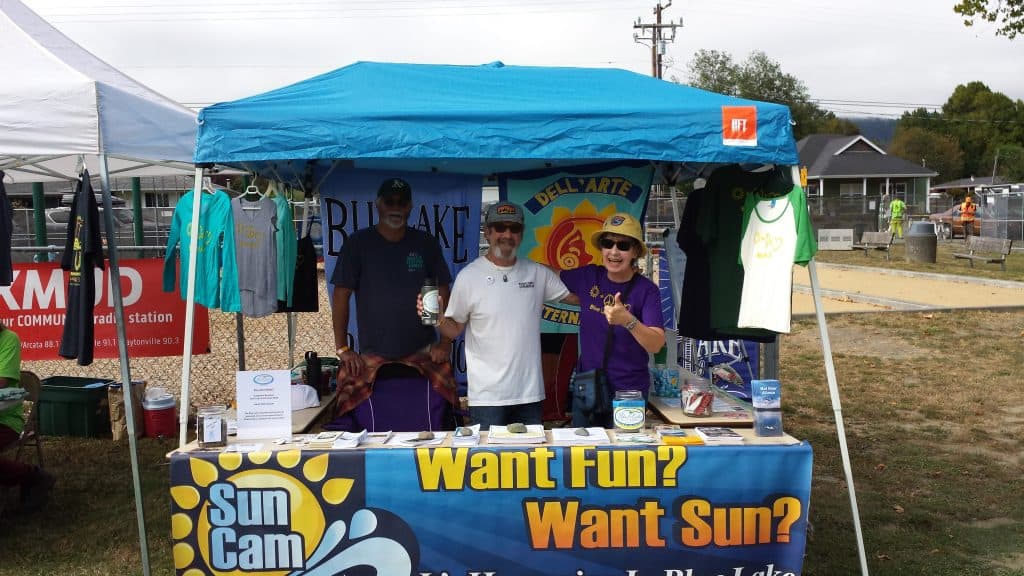 Forever Found Humboldt, promoters of the event, gave the Blue Lake Chamber a free vendor booth and free tickets to booth volunteers to promote businesses, organizations and things to do in the Blue Lake Community. Visitors to our booth were treated to Sjaak's chocolates, Paradise Cay mini metal Bigfoots and original Blue Lake t-shirts and buttons.
Thanks to Forever Found Humboldt (who joined the Blue Lake Chamber), Sjaak's Chocolates, Paradise Cay Publications and Renee Griggs of "Cheerful Designs" (who designed and printed the t-shirts). The festival was a fun experience for all ages. Adults enjoyed music, food and drink, with children enjoying the kid's zone and playground. Hopefully, people from out of the area will come back to visit Blue Lake again based on their positive experience at the festival.