Visiting Blue Lake? Make sure you don't miss these!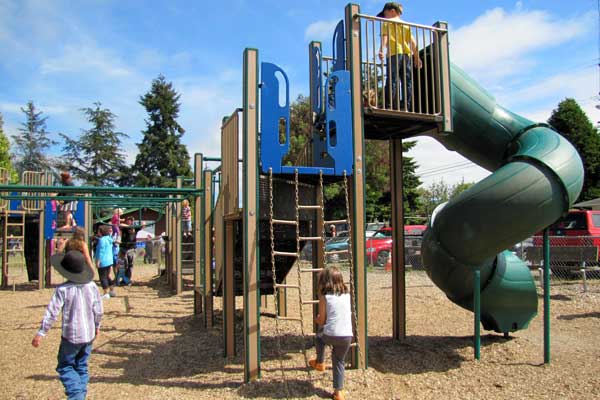 Perigot Park
Grab a lunch and enjoy the sunny skies of Blue Lake in Perigot Park. After lunch, check out the playground or play a game of bocce ball. View Map.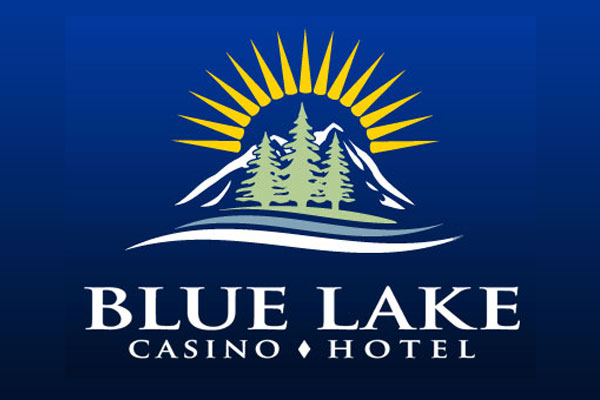 Blue Lake Casino and Hotel
Do some gaming, catch live entertainment or enjoy a room in one of Humboldt's premier luxury hotels. View Map.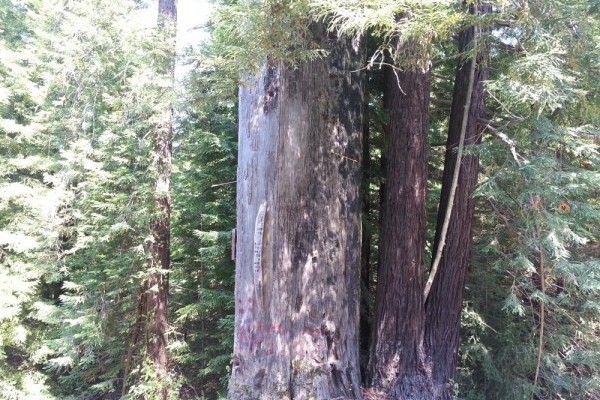 The Indian Arrow Tree
The Indian arrow Tree is located approximately ½ mile uphill from the
historic lumber town of Korbel on the east edge of Maple Creek Road. It is marked by a sign on the old redwood snag's trunk.
It is said this tree commemorated a peace treaty and marked the territorial boundary between the pre-contact Wiyot living in the Blue Lake area and their Athabascan neighbors to the east, the Whilkut and the Chilula ("Redwood Creek Indians"). When passing this place, a prayer was said and an offering made of a sharpened stick or sprig of redwood. Sometime before 1913, the accumulated heap of these was maliciously set on fire, spreading up the tree as far as the arrow sticks went.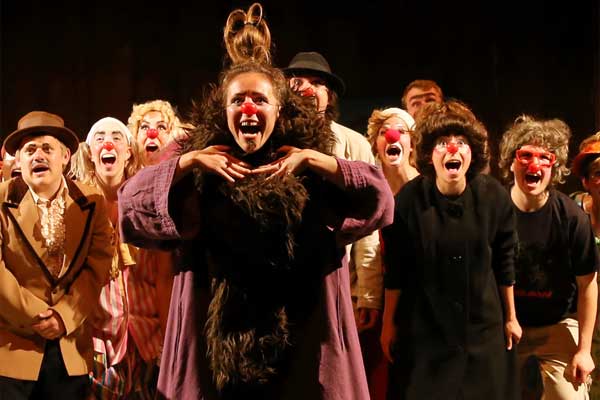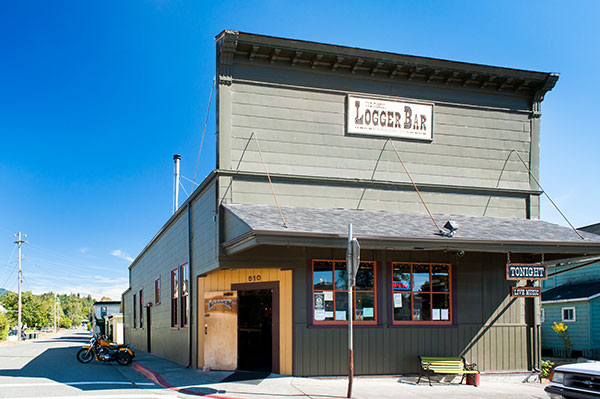 The Logger Bar
A historic bar with 13 taps, a quarter pool table and a homey rustic atmosphere. Located in the heart of downtown Blue Lake. View Map.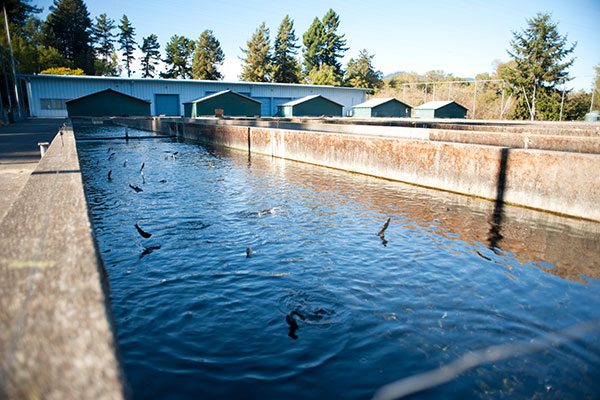 Mad River Fish Hatchery
No tourist itinerary would be complete without the Mad River Hatchery. The hatchery property offers opportunities for birdwatching, fishing, picnicking and river viewing. View Map.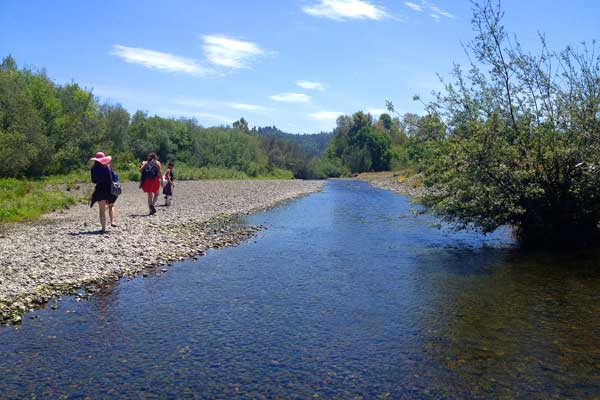 The Mad River
Cool off at one of the many swimming holes, sunbathe on the shore, or simply hike the trails along the riverbank.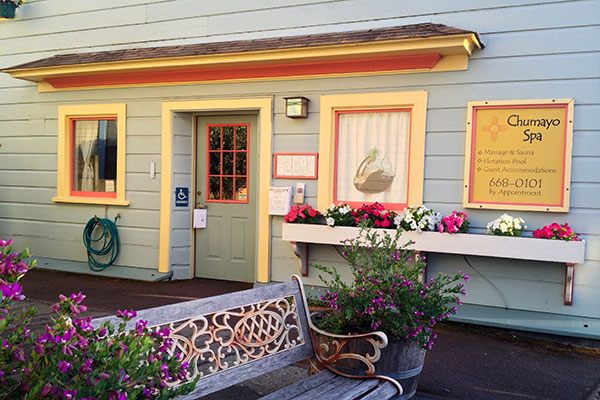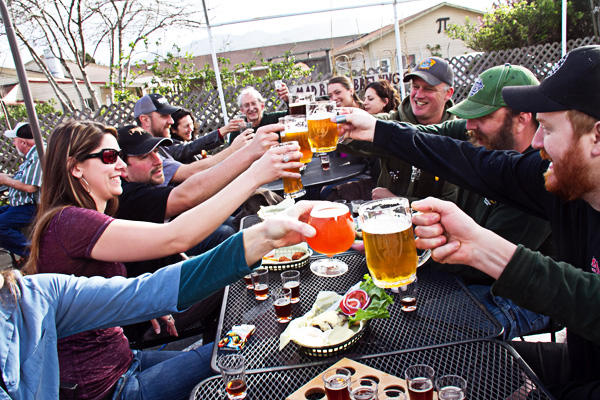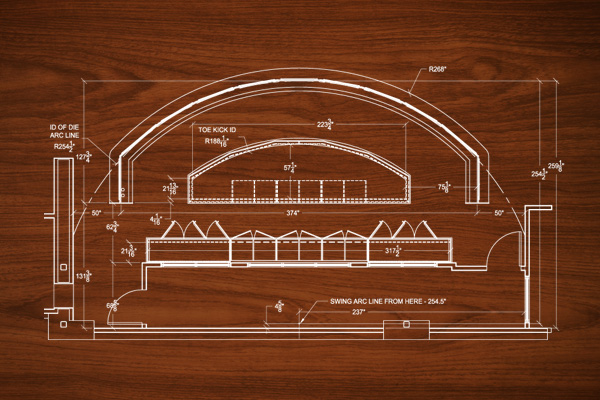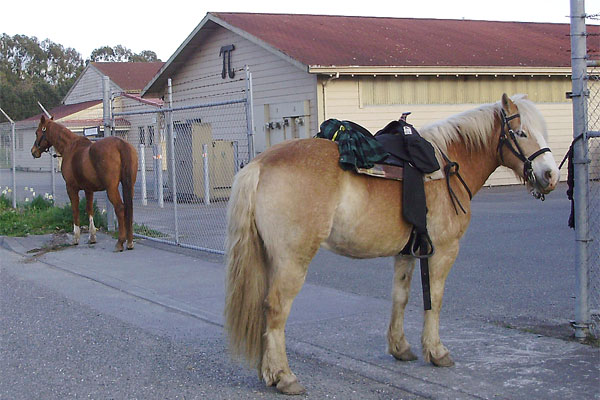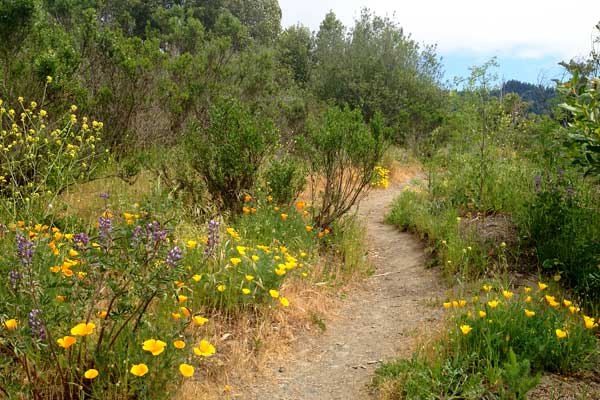 Take a Hike
Hike on one of Blue Lake's many fantastic trails.