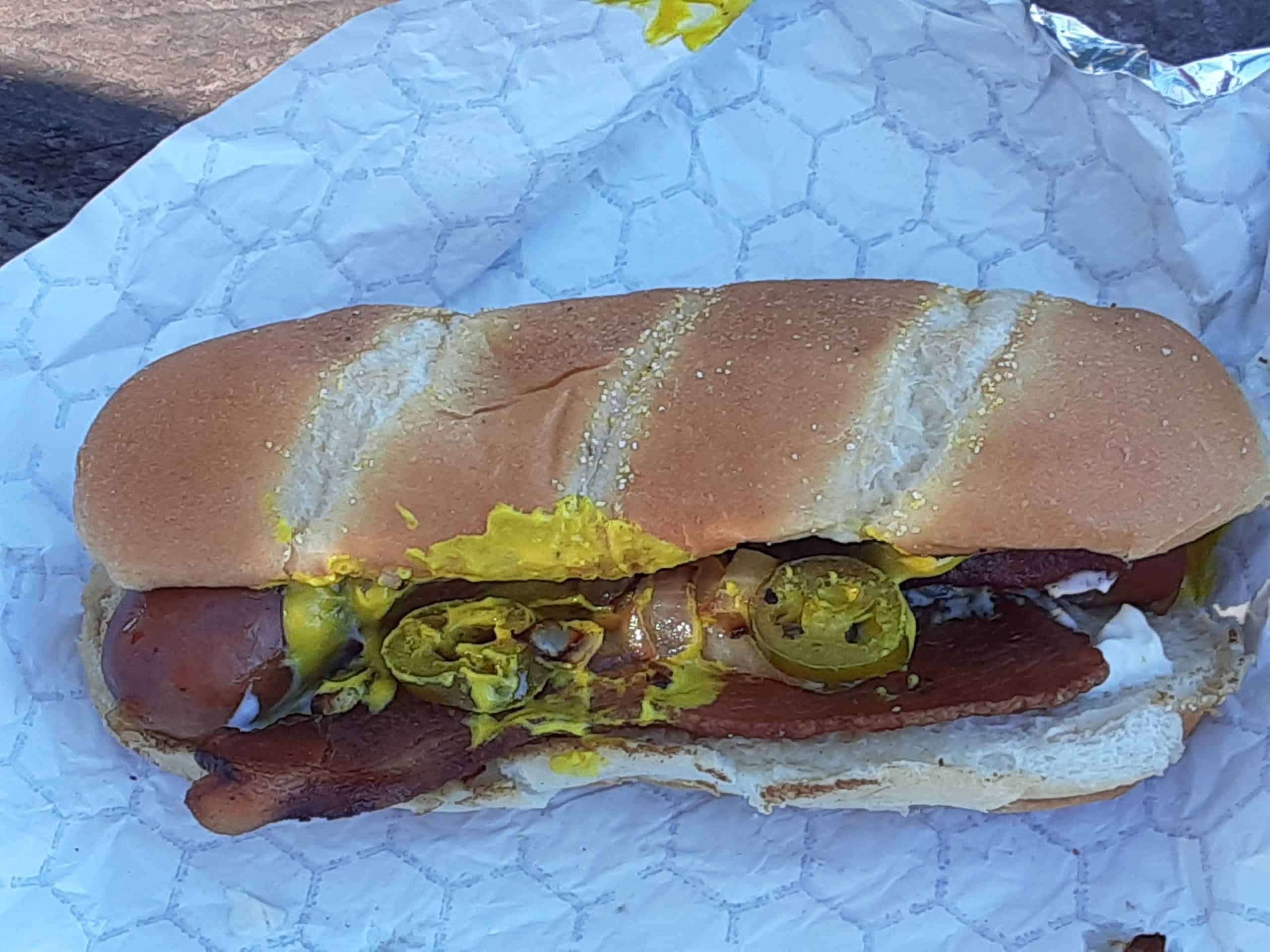 Darcey Lima created The Dog House at the Perigot Park snack shack to offer hungry Blue Lakers and visitors another local food option. What started out as selling hot dogs, expanded into a variety of homemade lunches and desserts. We talked to Darcey about her successful business and how she made it happen: 
Tell us a little about yourself. How long have you lived in Blue Lake, etc.
I'm retired from school bus driving (special education), love to garden, read, cook and ride my mule! I have two children and six grandchildren. I've lived in Blue Lake more than anywhere else. I have been a BL Parks/Rec commissioner and am currently an Economic Development commissioner. I was the president of the Blue Lake Saddle Club for five years.
When did you open The Dog House?
January of 2020. We were open one day a week. Then in February two days a week... now three days. And possibly Fridays soon!
What gave you the idea of starting this business? What type of background did you have with food preparation?
The City asked me to consider a hot dog stand. Prior to the Dog House we did dinners out of my house ("Darcey's Dinners"), as well as dinners at the world famous Logger Bar.
What unique items are on your menu?
We make homemade umami ketchup, Thai pickles, dill pickles, kimchi and sauerkraut. Everything is scratch made.
Any new items in the future?
Yes, falafels and pitas as well as more vegetarian items.
What has been your business experience since Covid appeared?
Well, because we are basically take-out (or eat at the Perigot Park picnic tables) I thing we've done okay.
What days and hours are you open?
We are open Tuesday, Wednesday and Thursday 11am-4pm-ish, although hot dogs are ready by 9:30am for the mill workers.
Any future plans for your business?
Yes, we have been awarded a USDA grant and plan to upgrade much of the equipment. Also, I put in for a local grant and hope to get an awning and a hitching rail!
What makes Blue Lake special to you?
The people. We have the sweetest community. I love that it's laid out katy-wompis and I still don't know the streets! Also the sun and Blue Lake is the Center of the Universe!
Address: The Dog House at Perigot Park in the snack shack by the baseball field- 312 South Railroad Ave.
Visit the Dog House Facebook page: 
https://www.facebook.com/The-Dog-House-101190925313925
All Business Spotlights
April 2018:Jewell Distillery
June 2014:Wallace & Hinz
Winter 2014:  Rick Willits Wood Floors