Business Spotlight: Rick Willits Wood Floors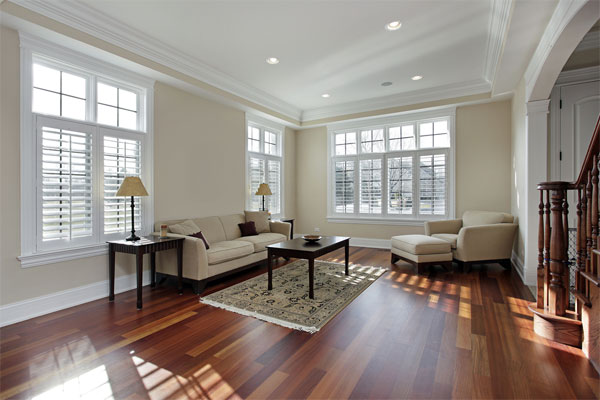 The featured Blue Lake Chamber of Commerce business is Rick Willits Wood Floors. It is one of Humboldt County's premier wood flooring businesses since it was established in 1995. Rick is a true wood floor artist and specializes in installing, sanding, finishing, and refinishing wood floors. He also excels in building new staircases for home or business. Rick is a self-taught wood craftsman. He began as a furniture maker and learned the craft from Anthony Kahn and Joe Amaral, who were and still remain highly regarded wood craftsmen in Humboldt County.
Rick worked at Almquist Lumber for 7-8 years. He mentored under Eric Almquist and learned valuable knowledge and business skills that were essential in his decision to start his own business.
Rick Willits Wood Floors began as a part time business while Rick was employed by Almquist Lumber. The part time business soon became a full time endeavor. Rick was able to ride the big housing wave that occurred in Humboldt County in the 1990's and early 2000's. Rick had originally envisioned having a business that would keep him busy four days a week but his business flourished. Nineteen years later his workload has been moderated to accommodate an aging body.
Rick has two grown children; Forrest age 28 and Georgia age 21. Gillen Martin age 17, his partner, Kate Martin's daughter has also become a wonderful addition to his life. On occasion you may notice Rick at the Logger Bar in Blue Lake. Kate Martin, his sweetheart for the past 3 ½ years, is the owner of the historic Blue Lake institution.
Rick enjoys riding his Harley, boating rivers, golf, softball, snowboarding and most recently agate hunting with Kate.
If you have a wood floor project you can call Rick at (707) 834-7754.
All Business Spotlights
Summer 2015: Margaret Kellerman
Spring 2015: Mad River Alliance
Winter 2014:  Rick Willits Wood Floors