Business Spotlight: Mad River Alliance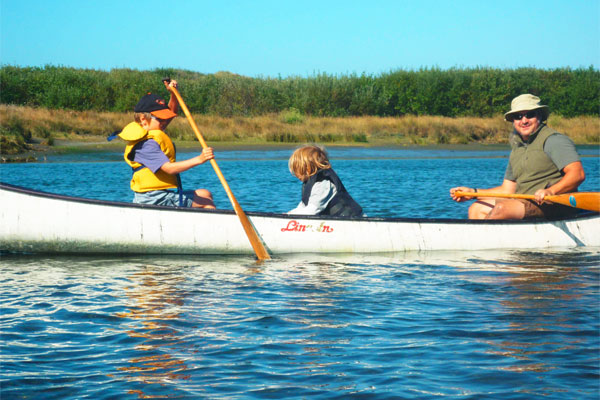 Dave Feral founded the Mad River Alliance on January 16, 2012, as a community volunteer organization working to protect clean water and the ecological integrity of the Mad River watershed for the benefit of its human and natural communities.  Dave felt compelled to start the organization because he credited the river with helping him generate the strength and vitality needed to battle a severe case of Lyme disease. With his renewed health came a strong desire to give back and help revitalize the river; hence the Mad River Alliance.
That first meeting of 15 local river enthusiasts (Environmental Planners, a Fisheries Biologist, a Restorationist, other Farmers, and Creek Walkers) has evolved into a larger more diverse group with a strategic plan and 3 areas of focus: Education, Conservation, and Monitoring.  The Education Program for K-12 provides hands-on learning experiences to build an understanding of proper watershed stewardship.  The Conservation Program facilitates discussions in the community to discuss the issues, challenges, and opportunities for recovery and restoration of the Mad River Watershed; and the Monitoring program involves research done with community members, local land managers, and County, State, Tribal, and Federal agencies to collect meaningful data to identify and quantify sources of impairment in the Mad River watershed.
Mad River Alliance activities include classroom and field studies for kids through 12th grade, provides community learning opportunities through it's "Paddle with a Purpose" programs; and does river clean-up days coordination which have resulted in the removal of over 240 cubic yards of trash and over 250 old tires from the watershed thus far.
In addition, Mad River Alliance also started the first Earth Day Hoedown last April to celebrate our Earth Stewards, and established the Mad River Steelhead Days this past January in collaboration with the Blue Lake Rancheria and Dell' Arte International.
Dave has a Masters from HSU with an emphasis in watershed sciences, and runs the organic Feral Family Farm in the Mad River Valley near Blue Lake. They grow specialty greens and wheatgrass for local salad and juice bars, and fruits and veggies for sale at the Arcata Farmer's Market. Dave may be contacted at (707) 382-6162 or at madriveralliance@suddenlink.net
All Business Spotlights
Spring 2015: Mad River Alliance
Winter 2014:  Rick Willits Wood Floors