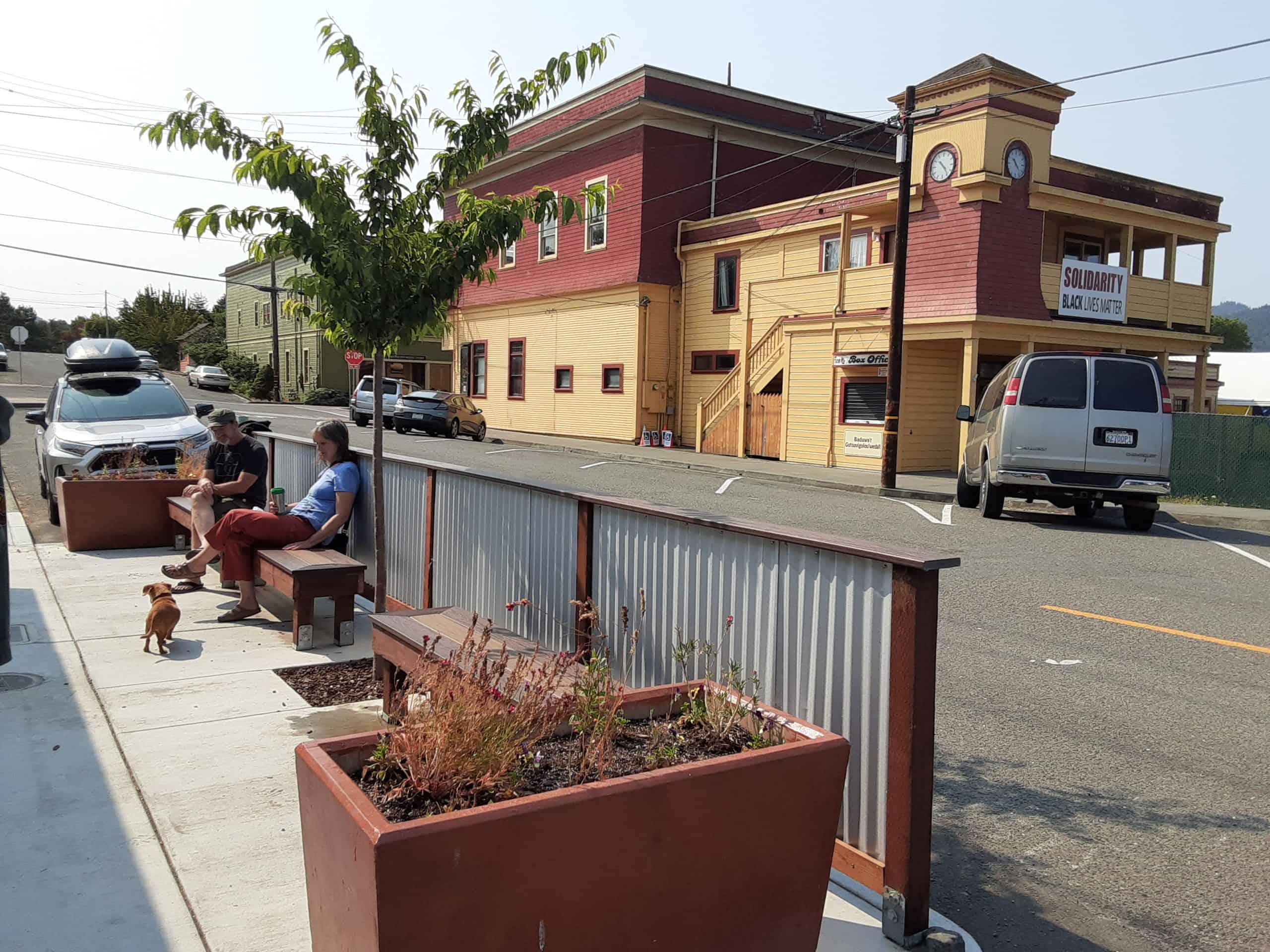 Keiko Sugata and family operate Honeycomb Coffee across from the newly established Blue Lake Town Square. Near Dell'Arte and the  Post Office, Honeycomb Coffee is a thriving business in the Blue Lake community. We asked Keiko how she made it happen: 
How did you come up with the idea for your business?
When we moved to Blue Lake in 2017, we kept walking around town and wishing there was a small coffee shop or a place for our kids to buy ice cream. When we saw this space open up we decided to make that place ourselves.
When did you open for business and what are your current hours of operation?
We opened January 2020. Our hours are Tuesday-Friday 7am-2pm and Saturday 8am-2pm.
What items do you offer at the Honeycomb?
Coffee, espresso, ice cream, fresh baked goods and soba salad.
How did things change for you during the pandemic?
We closed for 2 months and then reopened with shortened hours. We limit our customers to one person/family at a time in the shop.
What do you love about Blue Lake?
The small community feel. We love our regular customers and the weather!
What are your future plans for Honeycomb Coffee?
Stay small- keep that local feel!
Honeycomb Coffee is located at 431 First Avenue in Blue Lake.
Phone #: 667-6015
Visit their Facebook page: https://www.facebook.com/honeycombbluelake
All Business Spotlights
April 2018:Jewell Distillery
June 2014:Wallace & Hinz
Winter 2014:  Rick Willits Wood Floors